Traditional Shepherds Huts on the outside. Modern on the inside.
While maintaining a traditional exterior, our stylish Shepherds Huts are also modern and versatile. Built to your specific specification, our Shepherds Hut Spaces are also exceptional value.
Our elegant shepherd huts, are traditionally built by local craftspeople, and provide a bespoke space for your working or leisure environment.
Create the extra room you need with a custom built shepherd hut at a fraction of the cost - without the need for planning permission - and the best thing is, when you move to a new home, you can take your shepherd hut with you!
There are many options to choose from for your new shepherd hut, but every one of our shepherds huts are bespoke to you and your specifications, Doors and Windows, the external finish and colour, internal décor and added extras, these will make your hut special uniquely yours.
Sizes:
7" v12"
8" v 14"
8" v 16"
9" v 18"
We will provide you with the perfect style and space for many activities, some examples of which are.
Office
Cabin
Glamping Hut
Music Room
Gaming Room
Spare Bedroom
At Shepherd Hut Spaces, all of our shepherd huts benefit from the following quality design and build.
Hand Build Box Steel Chassis with 6 spoke steel wheels
0.7mm 'Plastisol' coated tin Roof
0.7mm 'Plastisol' coated tin sides (if you choose this option)
75mm Rockwool insulation to Walls, Floor, and ceiling
Fully certified Electrical installation to 18th Edition standards
Fully Double-Glazed Windows and Door(s)
Hardwood Doors and Windows
Coloured UPVC Doors and Windows
Double sockets with USB charging points as standard
LED Lighting
Panel Heating
Access steps (of course).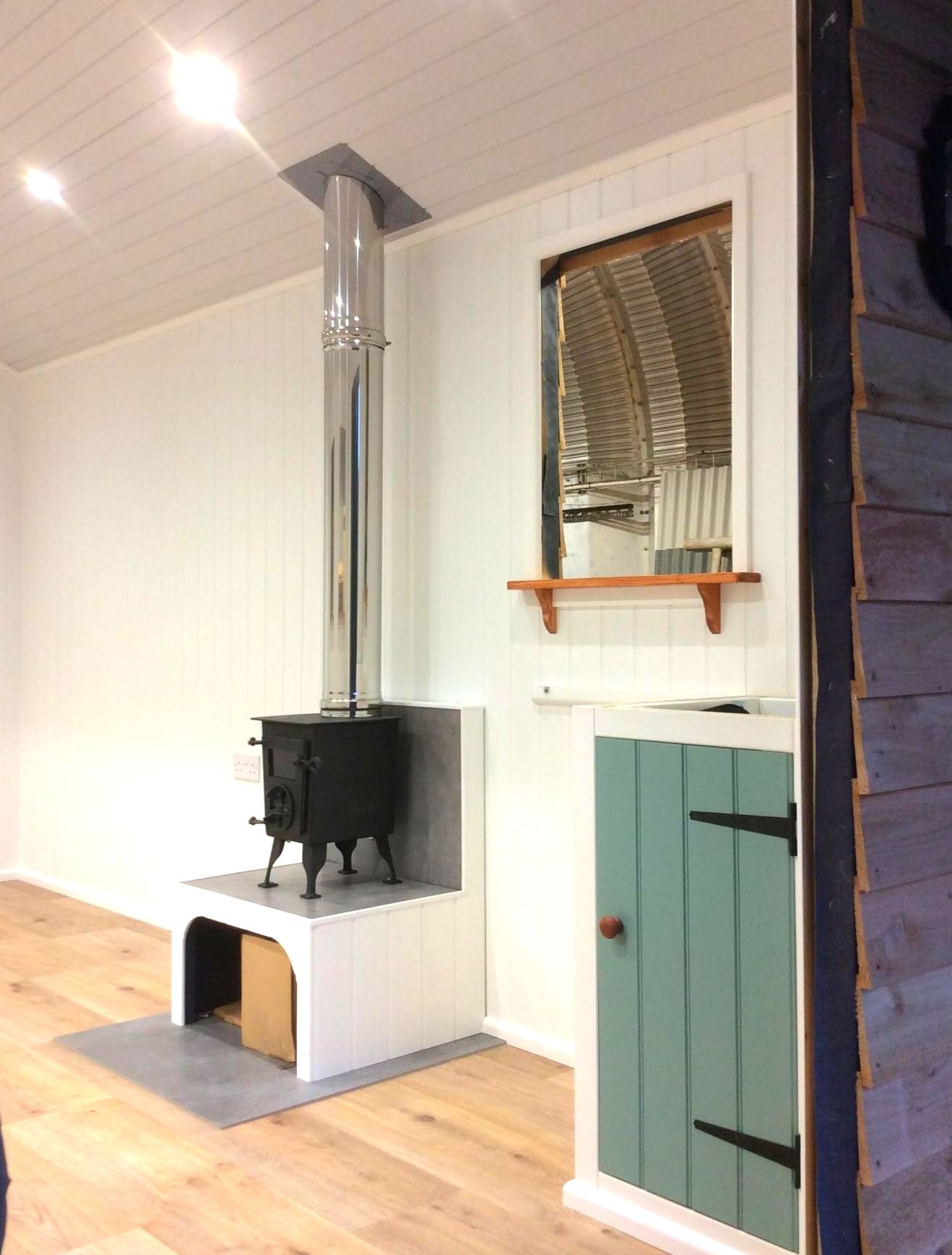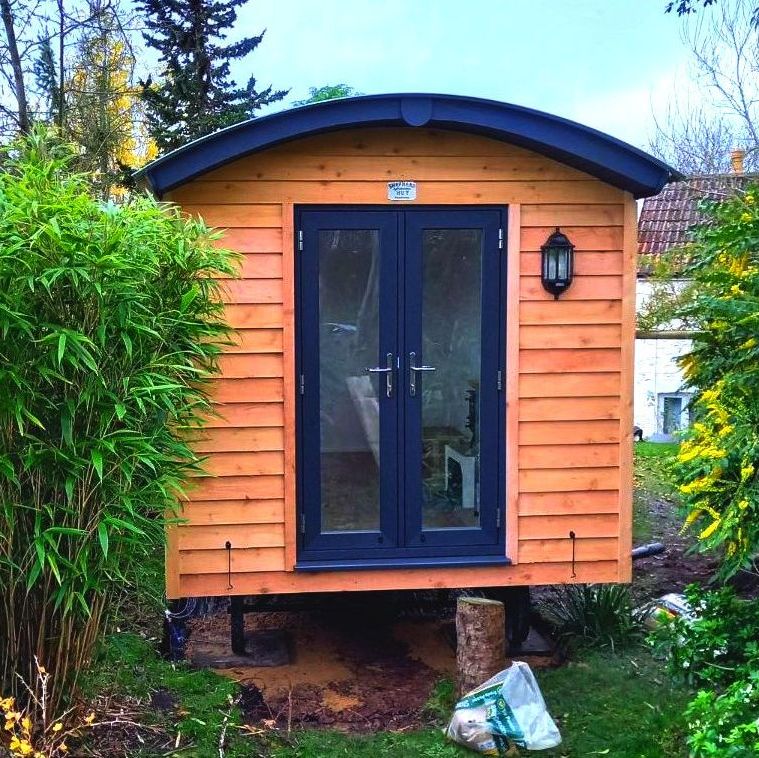 All you will need for you new hut is:
a level solid base,
Water supply and drainage (if you choose the Kitchen option),
Wiring into you household electrical supply (by a qualified Electrician).
Get in touch to discuss your Hut.